For a man that was inducted into the World Golf Hall of Fame and voted BBC Sports Personality of the Year in 1997 and 1989 respectively, it may be difficult to believe that he did not hold a golf club until the age of 14. In fact, reliable sources have it that the sport attracted his attention only after he had watched Charles Coody on TV during the 1971 Masters, a tournament won by the latter. Barely three years after this tournament, Nick was already taking part in the English Amateur Championship, a tournament he won in 1975. During the same year, Nick also won British Youths Open Amateur Championship. He was immediately awarded a golf scholarship to the University of Houston, but he had to quit the institution after just three months. To the surprise of many, the following two years saw him bag 41 wins, which he amassed across several tournaments, including the PGA Tour and the European Tour.
For a golfer who many people see as having been rather detached and excessively single-minded, Nick shone in team competitions, lifting the World Cup for his country (England) and the Dunhill Cup. When it comes to the Ryder Cup Nick recorded a total of five wins, playing 46 matches and collecting 25 points. In the 1990s Nick continued to win in big events, which included the 1996 Masters Tournament and the 1994 Nedbank Mill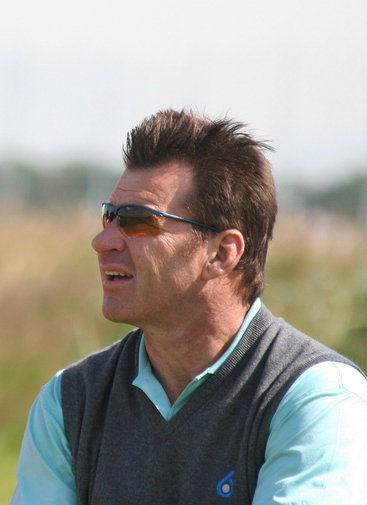 ion Dollar Challenge.
Design Work
Nick laid out the now Faldo Berlin course (Bad Saarow) in partnership with Stan Eby, which was officially launched in 1997. In 2000 he went across borders to open Shadow Ridge in California. His work in America did not stop there as he also launched a series of other layouts including: Wilderness Club and Bella Collina; Cottonwood Hills and Wildfire in Montana, Florida, Kansas, and Arizona respectively. In Canada, Nick designed The Rock Golf Course, which is located in Ontario.
Working in tandem with Tony Cashmore (an Architect) Nick designed the Creek course, which was opened in 2003. This project is located in Victoria, Australia. In 2006 he honoured the Emirates Golf Club by redesigning their old Wadi golf course. The course's name was subsequently changed to Faldo course. Nick would later team up with Brian Curley to design a 27-hole golf course in Egypt.
Nick Faldo has also played a major role in promoting Ballyliffin Golf Club, which is located in the Republic of Ireland. Having appeared at the golf club in the 1990s as a player, Nick saw the need to go back later and boost the fortunes of the club. He renovated the course and installed revetted bunkers.
Besides golfing and his charity work, Nick successfully forged a TV career which saw him become a golf analyst for the Golf Channel and CBS in the United States.